Product Description
MG Series Heads for ULTIMO
The new MG series heads, including MG Ceramic-0.5ohm head, MG QCS-0.25ohm head and MG Clapton-0.5ohm head with unique shape are especially and perfectly designed for the ULTIMO atomizer.
MG Ceramic-0.5ohm head applies the innovative Ceramic material with long-lasting lifespan brings you great pure flavor ever. Spiting and leakage can be avoided. It adopts 100% pure cotton and can be used under high temperature condition, providing large vapor production with a pure flavor.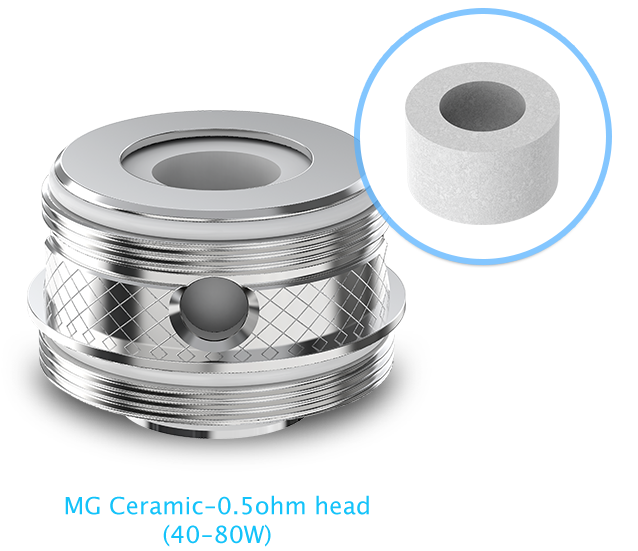 MG Clapton-0.5ohm coil provides more surface area
which offers more contact with the e-Liquid and
a better cloud and flavor in general.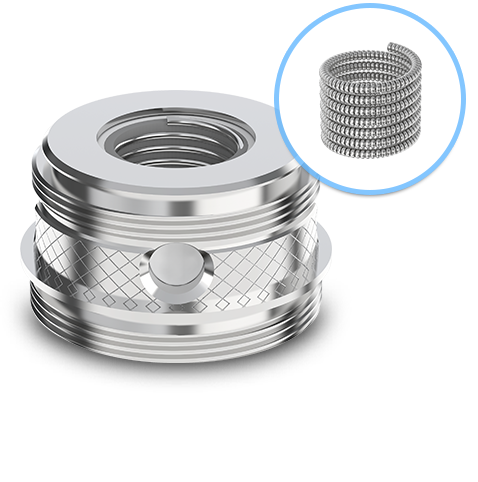 MG QCS-0.25ohm Head, featuring Quick Change System,
allows you to change the cotton quickly with ease.
The NotchCoil
TM
inside especially offers you great flavor.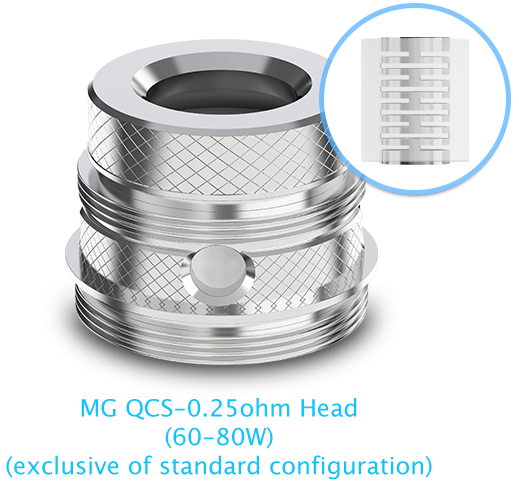 Beyond the standard configuration, there's also the new MG
RTA Head for you. Featuring an rebuildable structure and the
pre-wrapped NotchCoilTM you can easily customize
the ULTIMO atomizer with this tiny MG RTA Head.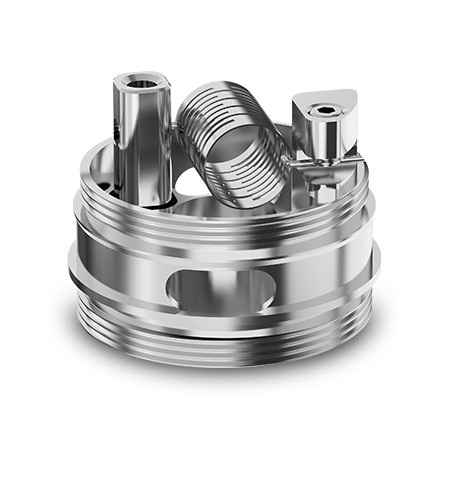 Large e-Juice Inlet
With four prominent holes along the sides, it offers large e-juice inlet which can get the coil totally soaked with ease.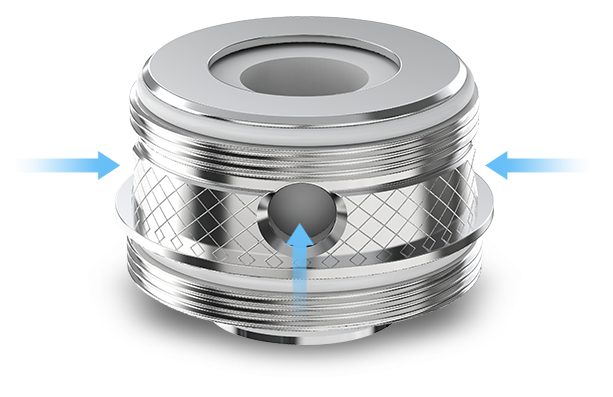 Large Airflow Inlet
Having the special square shape, large airflow can be easily achieved through the central airway.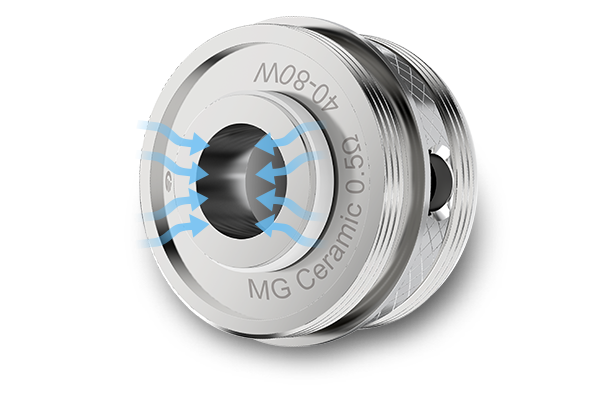 Refilling With Great Convenience
Simply uninstall the top cap from the vent pipe component, then inject the e-juice into the two side holes (not the vent pipe) directly.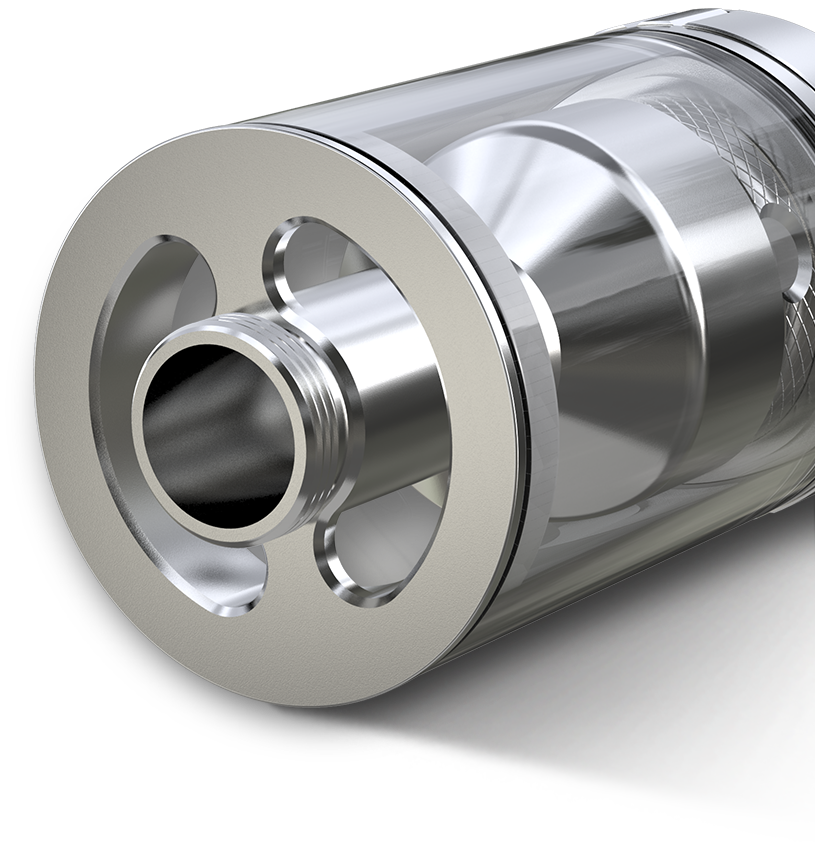 Detachable Structure, Easy To Clean
The ULTIMO atomizer can be easily detached and is able to wash separately.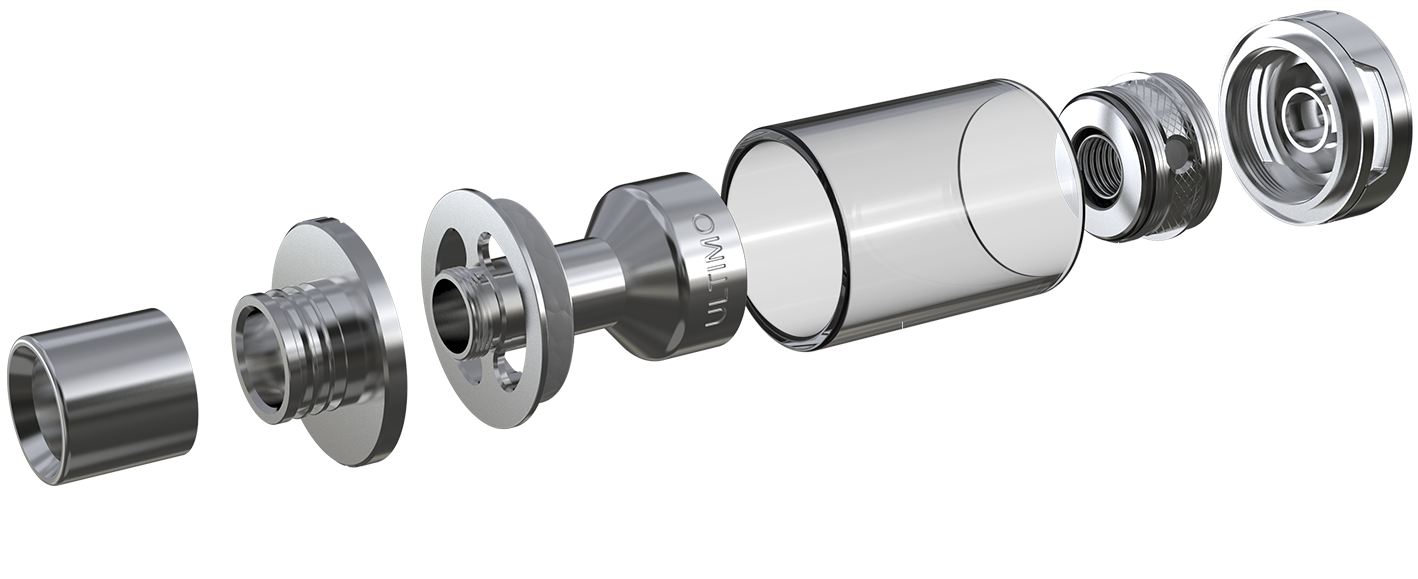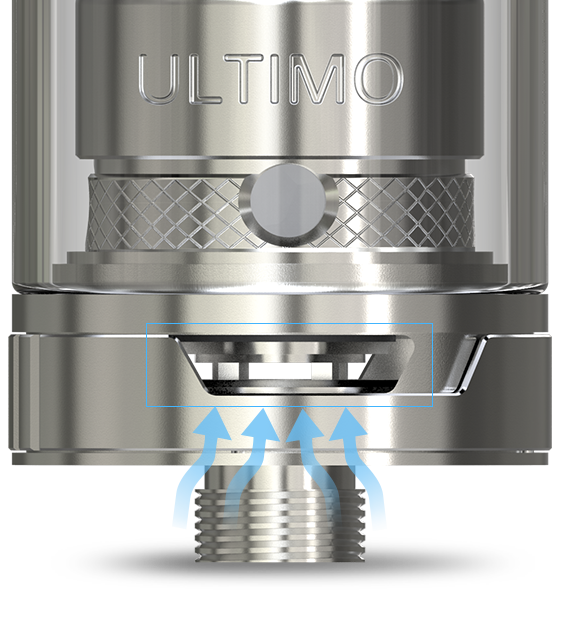 Simply rotate the airflow ring clockwise or counter-clockwise to adjust the airflow inlet.
It is elegant in appearance and convenient in operation.
Atomizer Head Replacement
Unscrew the atomizer tube, the atomizer head is located in the base, just unscrew it and replace and clean.
(NOTE: Please do not wash the atomizer head with water. Simply scrub it with cotton or clean dry cloth.)